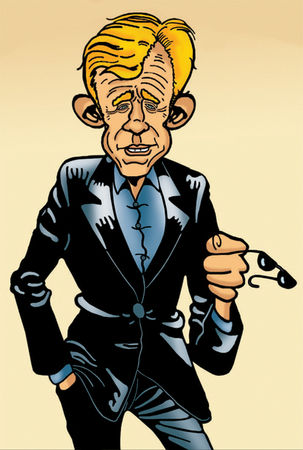 The net is full of

great artists

. One just has got to find them. The picture abové is

courtesy of our French friends.
......je me suis amusé a croquer David Caruso pour "Les Policiers" tome 3, (plus que dix planche encore et j'aurais fini...)
c'est juste pour une enquête...
.....I am amused a crunching David Caruso for "Cops" Volume 3, (more than ten board again and I finished ...) it's just for an investigation ...
(translation Google tools)
**************************
http://deberg.canalblog.com/archives/2008/08/13/10227271.html
**************************

David Caruso
Quote of the day; I should have called the first try I posted of David Caruso "Sketch o'the WEAK".

...(
http://www.tomrichmond.com/blog/?p=2616
)